FCA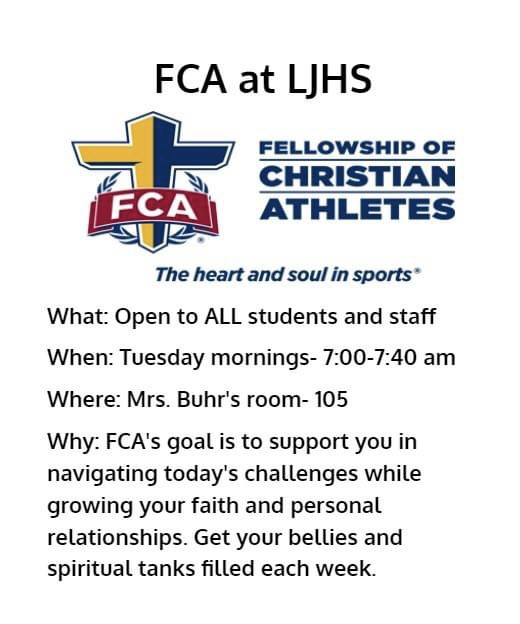 Auditions: Sept. 11-13, 2023 5:30-7:00pm in the LJHS Auditorium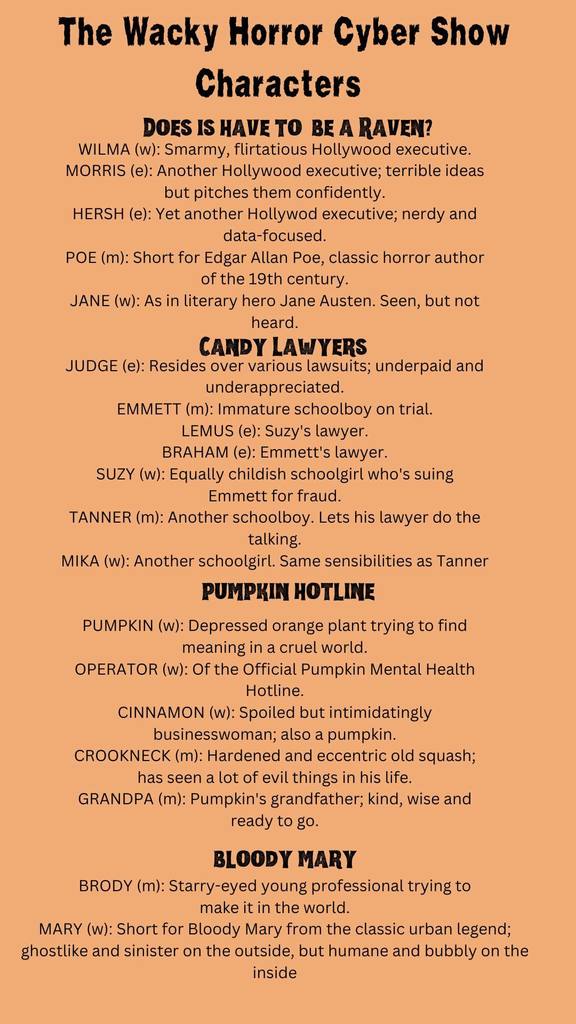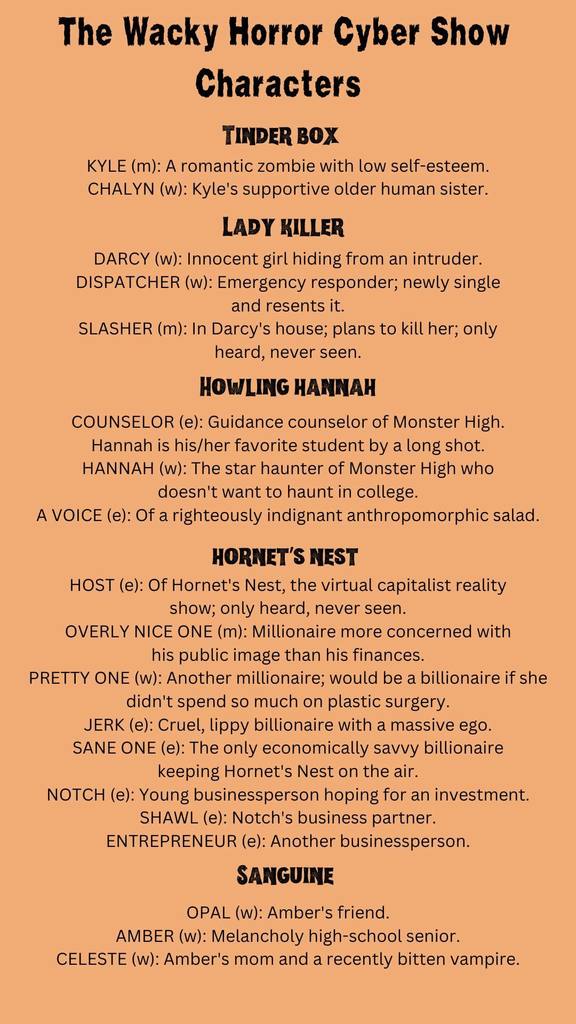 LJPS September 2023 Meal Menus Thank you Chartwells!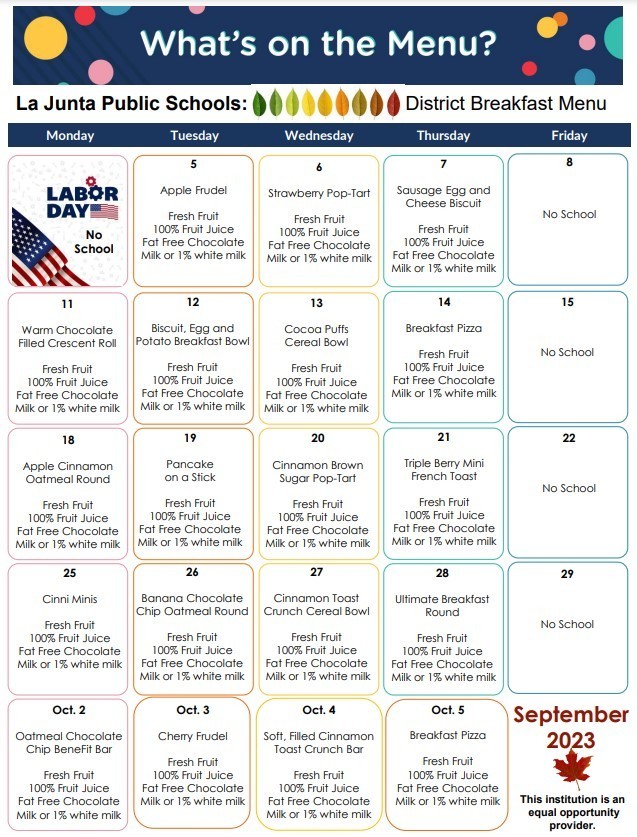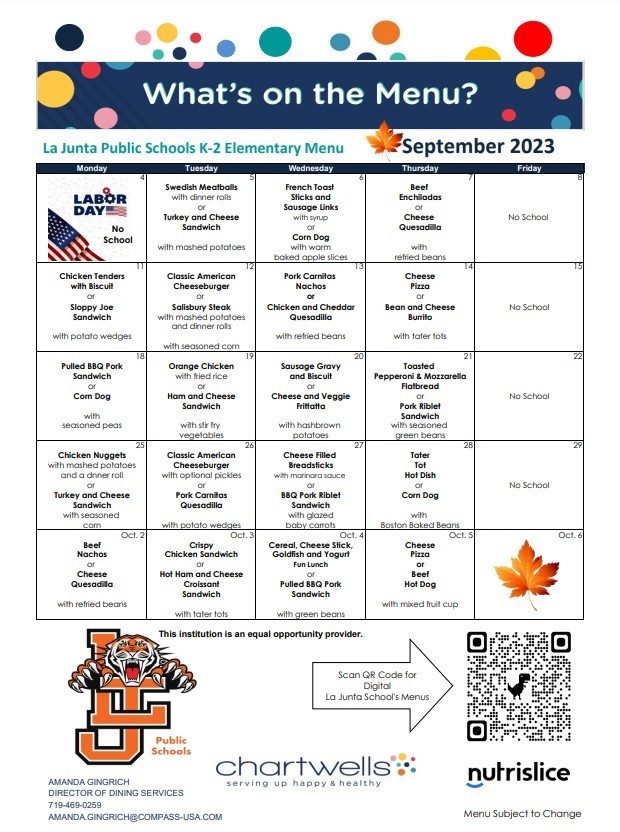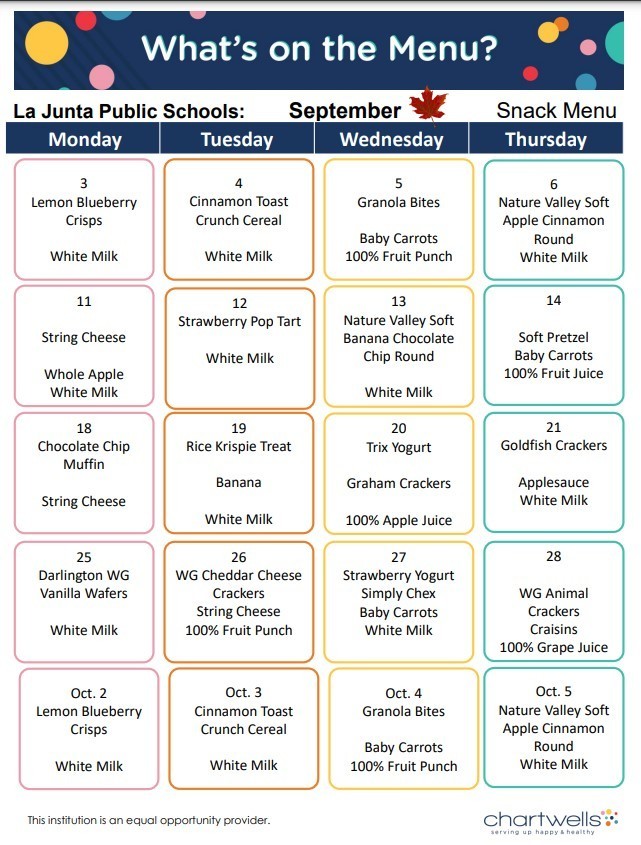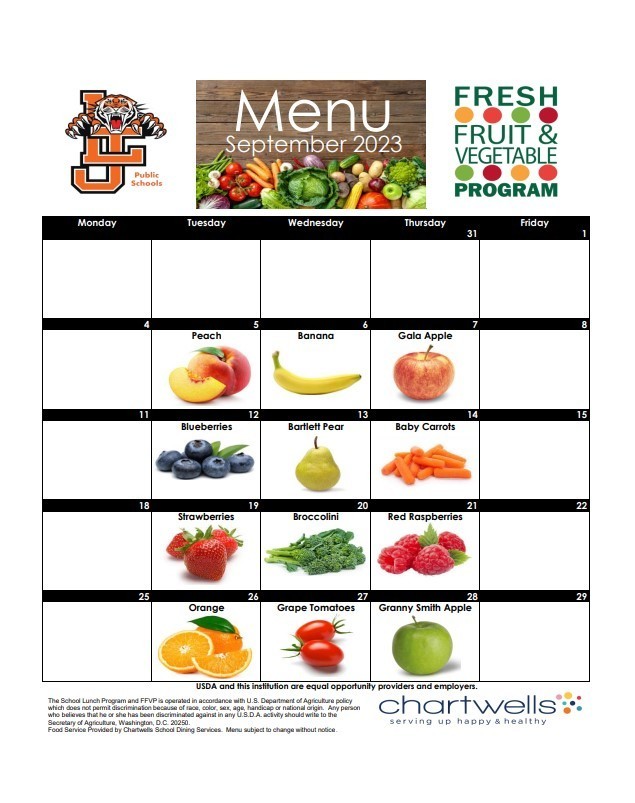 La Junta Primary School will be closed this coming Monday, September 4th in observance of Labor Day. Wishing everyone a safe and enjoyable holiday weekend.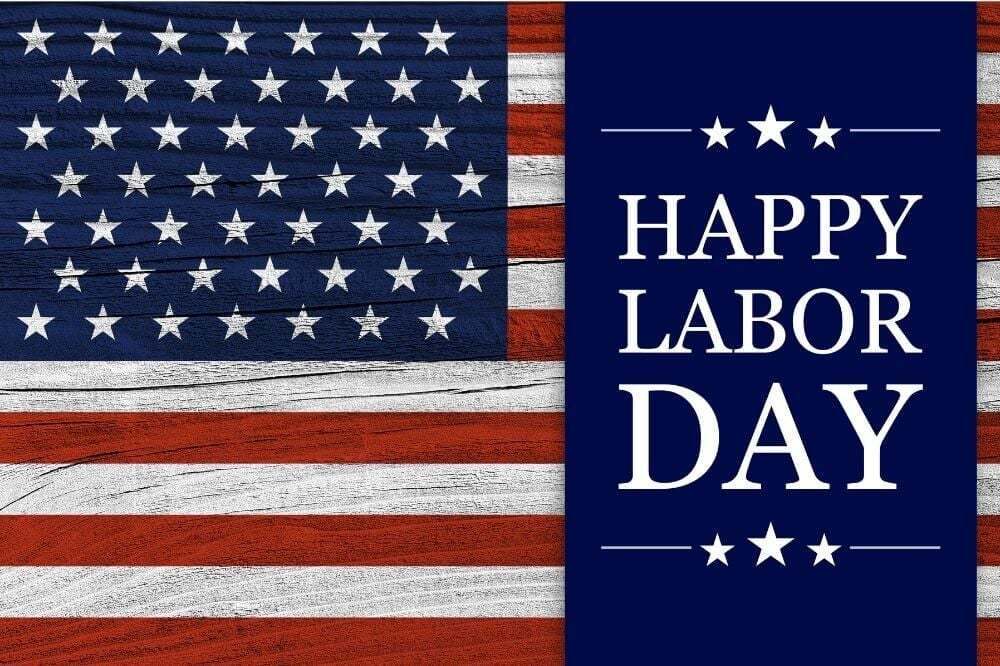 On Behalf of the LJPS Communications Committee and Staff, thank you students and families for attending our Ice Cream Social last Night. We served a little over 400 people! Making connections and communicating with one another is what it is all about. 𝔾𝕆 𝕋𝕀𝔾𝔼ℝ𝕊!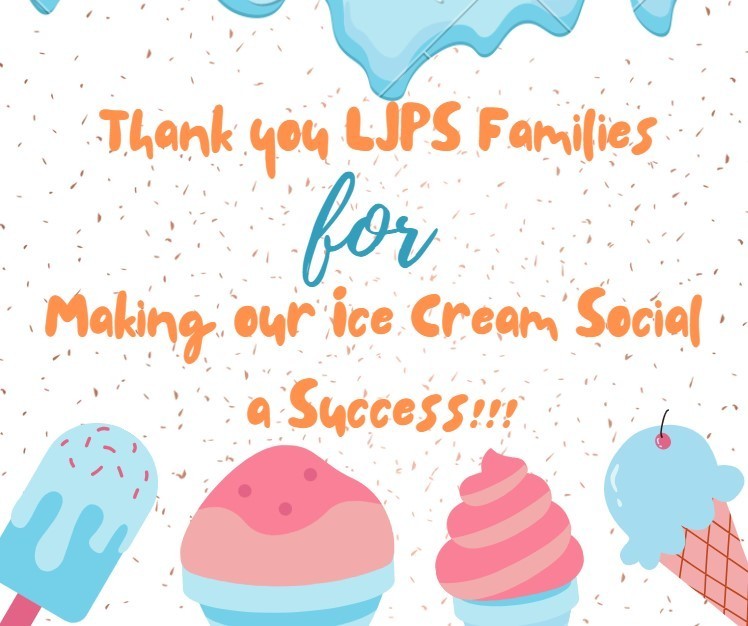 LJPS would like to thank Bent County Correctional Facility Staff for their school supply donations!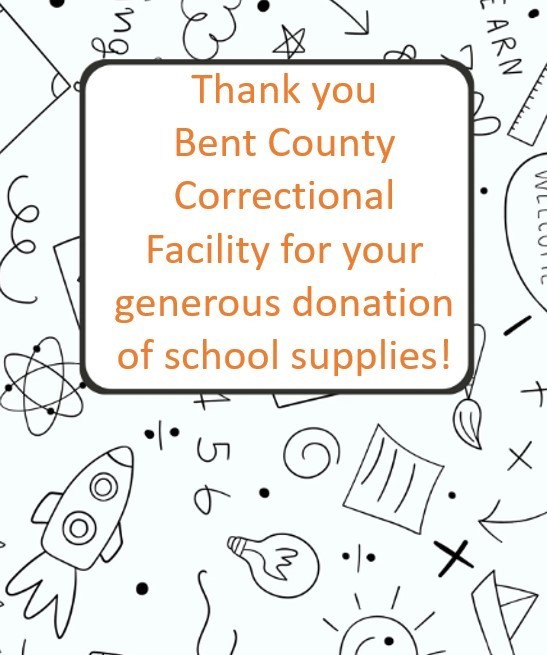 Thank you La Junta Knights of Columbus for your donation towards school supplies for LJPS students!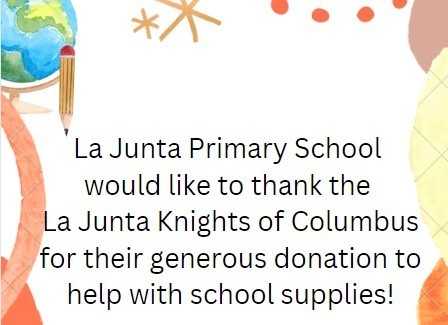 LJPS Spirit Wear Fundraiser Available for purchase anytime, anywhere! Visit the online store or scan the QR code to see the many items & designs. 𝐺𝗢 𝙏𝑰𝑮𝘌𝙍𝗦!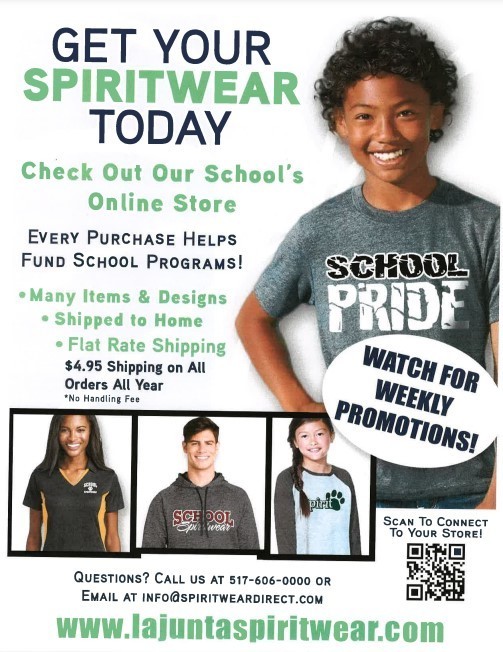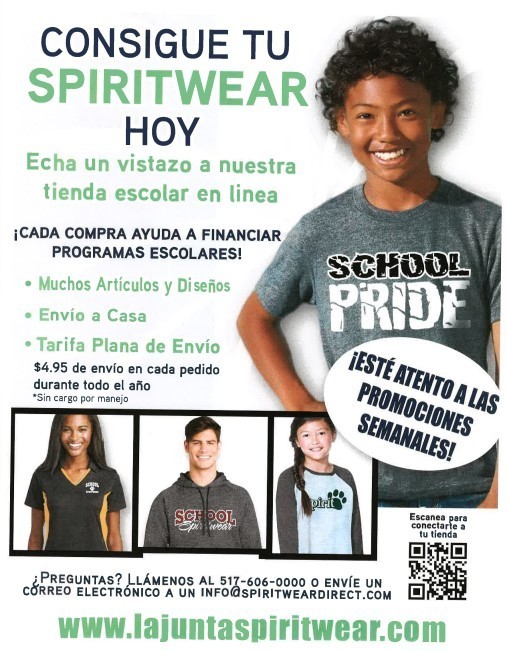 If you are an LJHS Football Season Ticket holder or a Booster Club Member, please contact Duane Grasmick at 719-384-4467 or
dgrasmick@lajunta.k12.co.us
by 8/24/2023 regarding your tickets.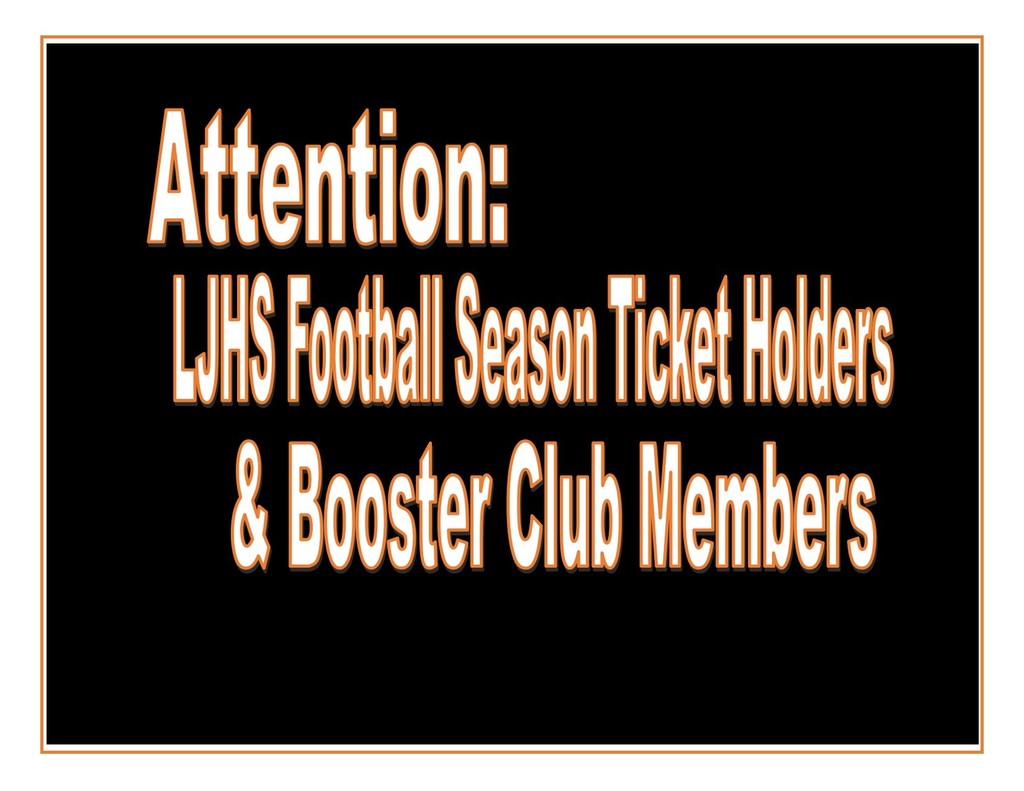 La Junta Primary School is hosting a back to school Ice Cream Social for LJPS students and their families. Mark your calendars!!!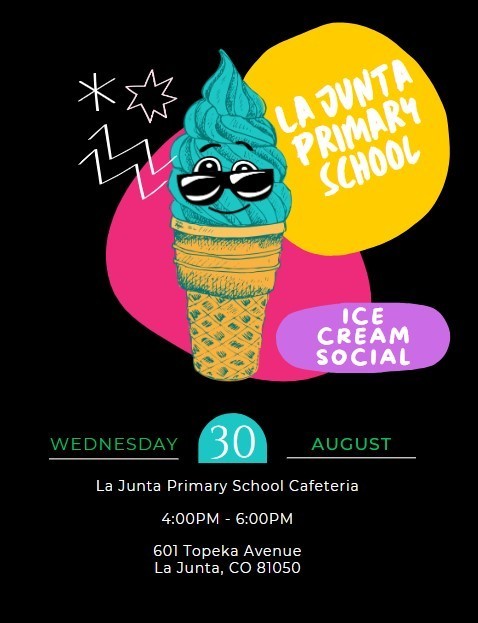 Hello LJIS Families. Unfortunately, our phones at the Intermediate School are down at the moment. If you have questions regarding the parent portal please call 384-6906. All other questions please call 384-6909 or feel free to come to the Intermediate school in person between the hours of 8am-4pm today and tomorrow. Thank you!

Reminder to all junior high football players that you must bring your cleats, shorts, practice jersey and helmet to today's practice that begins at 3:00 pm. Be ready to go and on the field by 3:00 pm; we highly suggest you allow yourself enough time to arrive, dress and be ready to start by 3:00 pm. Practice concludes at 4:30 pm; please arrange for transportation. Everyone must have a completed physical and family ID prior to being allowed to practice.

2023-2024 Bus Transportation Registration for all East Otero Students will be at the LJ Intermediate School from 11AM-6PM on Thursday, August 3rd.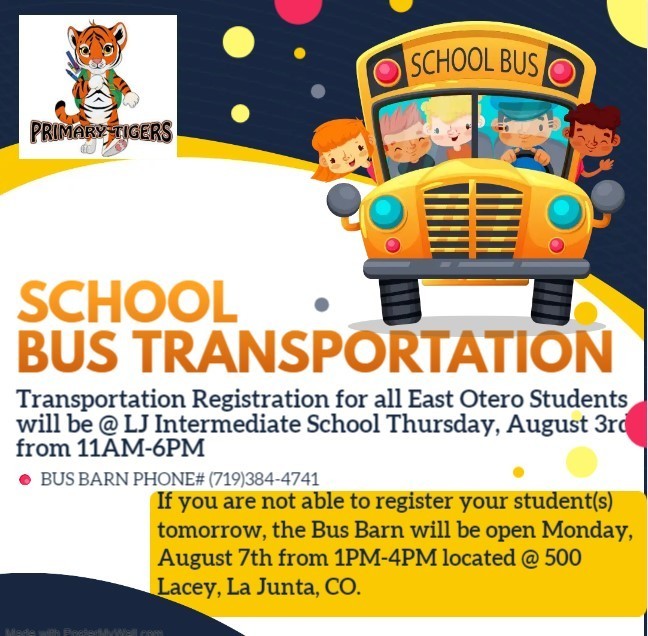 All students K-2 must be registered for the 2023-2024 school year before they can start attending. There is mandatory paperwork parents/guardians need to fill out at registration so please stop by on registration day, August 3rd. You can do the registration online which will save you time! For help with your Parent Portal please contact Dee at (719)384-6906. New Student Documentation is required - Birth Certificate, Proof of Residency, Immunization Records, and any Legal Paperwork the School would need to have on file.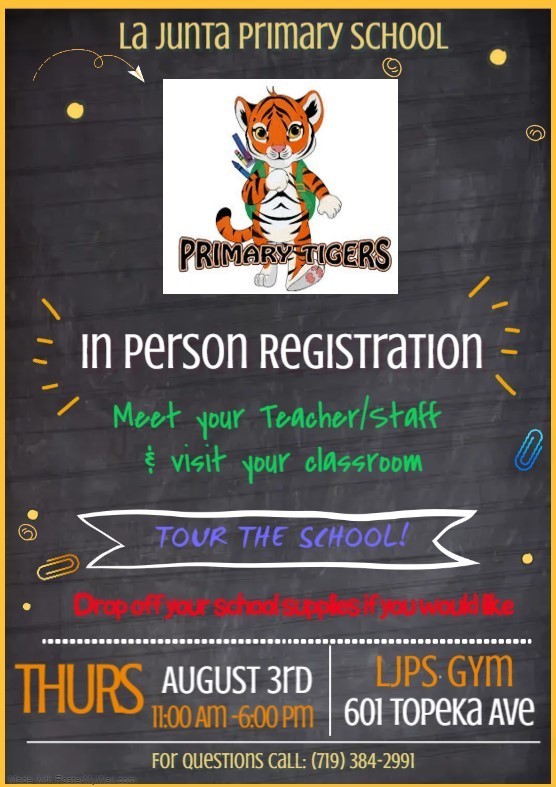 Attention La Junta Primary School families: If your student is needing caught up on their vaccines, you can take them to the walk-in clinic at the Otero County Health Department located at 13th West 3rd Street, La Junta, CO 81050.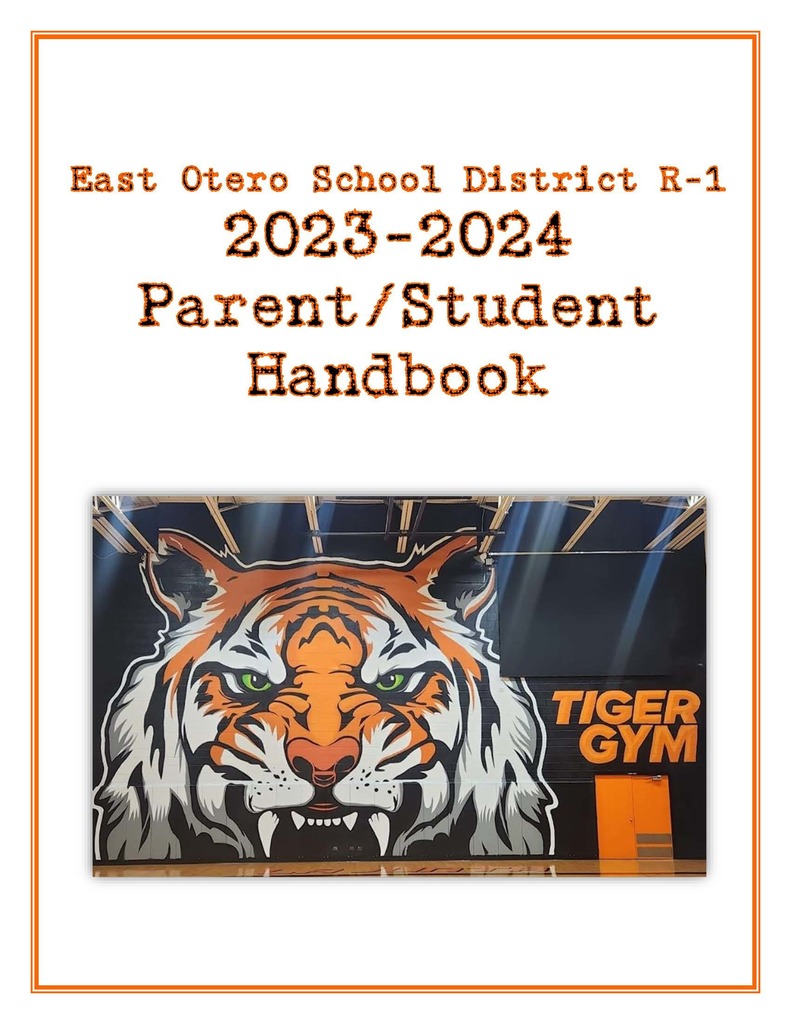 23-24 Online Registration is now open. In person registration is still required on August 3rd, more information to come. Please log onto your parent portal, go to more and then registration.
https://eastoteroco.infinitecampus.org/campus/portal/east_otero.jsp
If you have questions or need help with resetting your password, please call Dee at 719-384-6906. If she is unavailable, please leave a message and she will call you back as soon as possible.


Stop by SoCo FroYo today, Thursday June 29th and treat yourself to one of the many delicious items on the menu! From 4pm-9pm 15% of all proceeds go back to La Junta Primary School!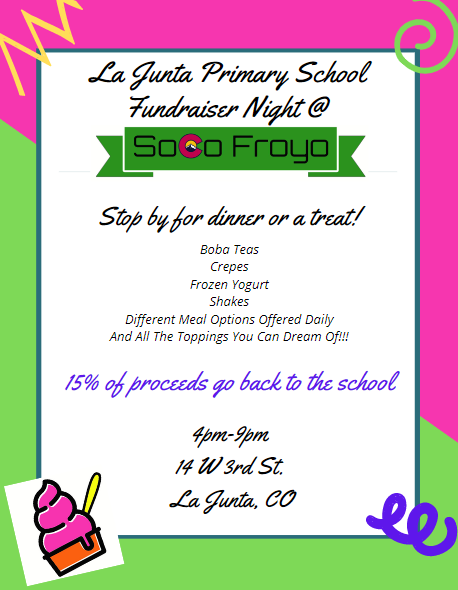 La Junta High School Hall of Fame Golf Tournament Sponsored By: AMERICAN FAMILY INSURANCE September 22, 2023